Food, Fashion and Beauty at the Philippines-Vietnam Fair and Amortorres Art Exhibition Convened Successfully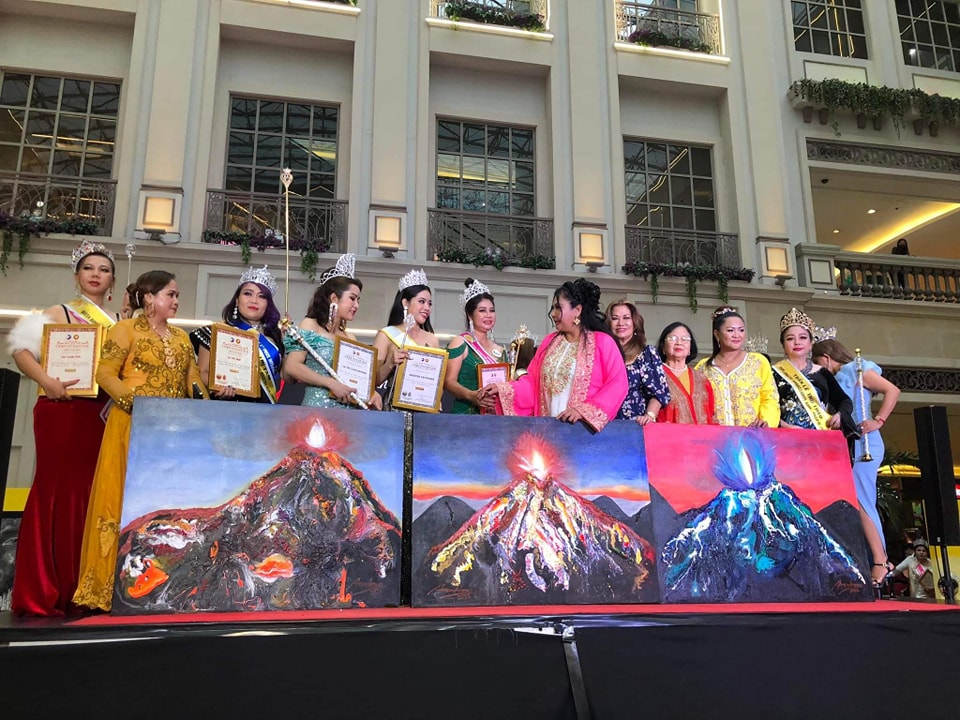 Video Link: https://www.youtube.com/embed/uZagb9oFdUE
The grand event was organized by the Bliss Mimosa Beauty Corporation Limited, headed by Ms. Ly Thao Ky and Mr. David Vu, and attended by Sultana Maria Amor Torres, founder and president of We Care for Humanity, a US based non-profit organization, the Royals of Mindanao and representatives from the embassies of Vietnam, Spain and Philippines.
The spectacular event was filled with product exhibitions and exchanges, fashion shows by talented Filipino and Vietnamese designers, live performances and an Art Exhibition by Amortorres, the artist name of Maria Amor, the Sultana from the Royal House of Maguindanao in real life.
Amortorres has featured abstract paintings of spewing volcanoes using acrylic and resin. She got her inspiration from Taal volcano of the Philippines and the Kawah Ijen volcano of Indonesia. Among the notable spectators who graced her exhibition were Ms. Rosemarie Basa, chairwoman of Worldcity Development Corporation and former president of CREBA; former Congressman Cris Gotladera; Princess Ishazy Amor Mastura and Princess Noor, both sister and cousin of Sultana Maria Amor from the Royal House of Maguindanao and Mrs. Ninpha Gatdula, a marketing expert. Also Sultana's family, the Torreses, joined the occasion to support the matriarch of the family.
"I highly commend Ms. Ly Thao Ky for executing this wonderful program in our country which helps strengthen the bond between the Philippines and Vietnam not only politically, socially but economically as well. We are two different cultures with many similarities in food, beauty and in arts. By merging our goals and resources, we create significant impacts to both nations. It is my deepest wish for her mission to flourish, to empower more women in businesses and collectively contribute to humanity.", a statement from the Sultana.
Ms. Ky represents We Care for Humanity as Country Director in Vietnam, and has been helping the Sultana distribute relief supplies to the poor communities in Vietnam especially during the height of the pandemic.
Media Contact
Company Name: WE CARE FOR HUMANITY
Contact Person: WCH Admin
Email: Send Email
Phone: 8185145756
Country: United States
Website: http://www.wecareforhumanity.org