A Stellar Evening Honoring Sue Wong At The Lionsgate Awake Your Inner Body Event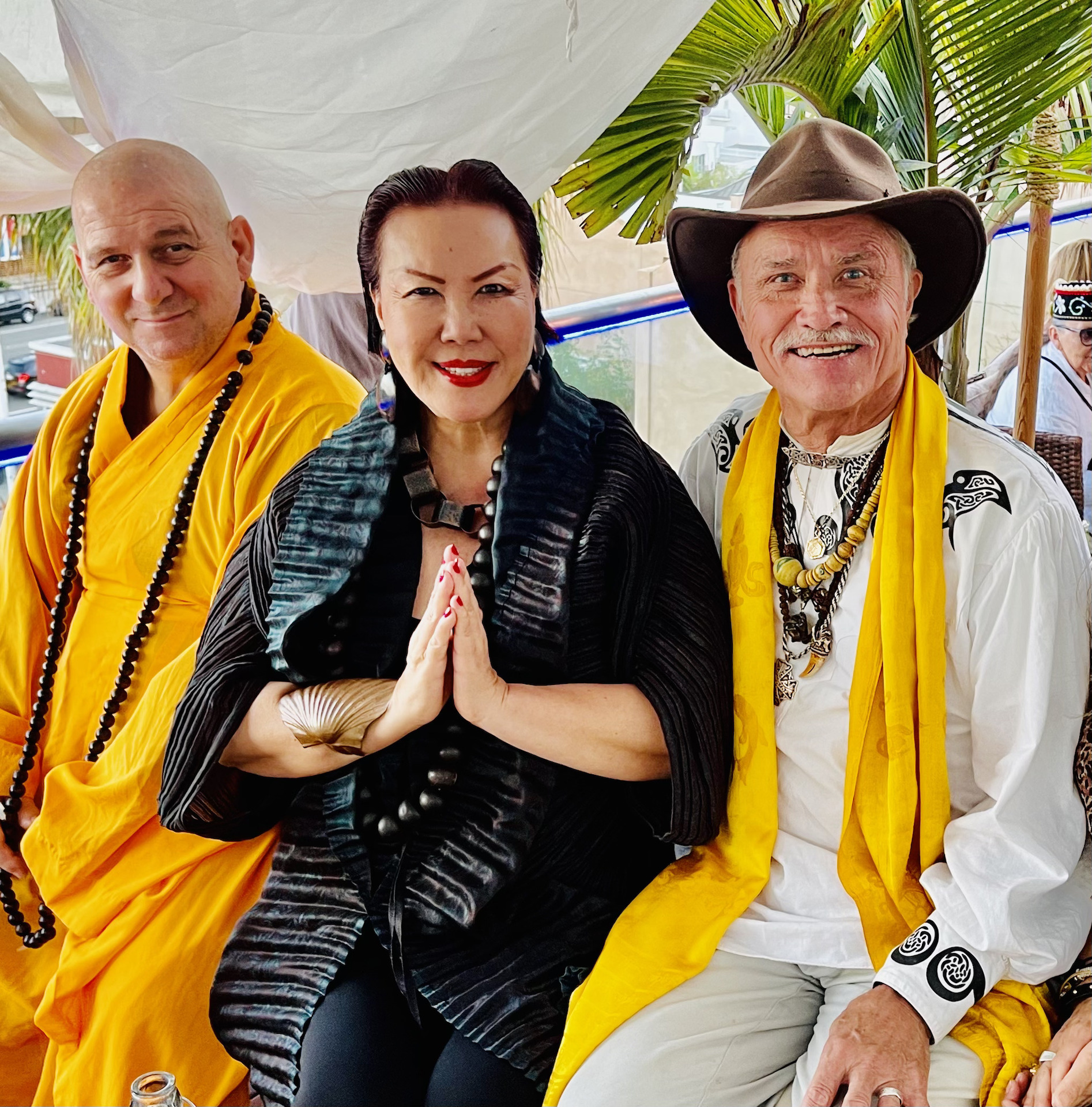 The Awake Your Inner Body Female Empowerment Panel honoring iconic designer Sue Wong was a resounding success. Female Goddess Sue Wong was honored on August 8th, 2022 at the Awake Your Inner Body's magical and extraordinary event at the exclusive private club, RAFFI's Place located in the exclusive beach community of Malibu, California. Remarkable women from around the world gathered together as teachers and speakers to awaken and inspire the spirit of the eternal Feminine Divine.
Speakers included an all Women's special panel: Reverend Wendy Silvers, Tanya Khanijow, Tatiana Skroskis, Elizabeth Blake-Thomas, Barb Herron, Karla Ballar, Great Grandmother Mary Lyons, Sande Hart, Dr. Naina, and Krishna Kaul.
This collective of women joined together to embrace, recognize and empower the deep-rooted strength we all inherently carry within ourselves.
There were spectacular musical appearances by Scarlet Rivera, Nacho Arimany and Snow Raven of Olox.
The timing of the event was auspicious, as August 8th is known as the Lions Gate, a day in which an energetic portal opens and brings us the opportunity to manifest our deepest desires. Our dreams for a better collective and personal future are joined with powerful celestial forces to unify and unharness energies to put intentions into full manifestation.
Awake your Inner Body is a company founded by Emma Vanier Nittolo that prioritizes Women. Through its products and platform, AYIB brings together vital women from diverse cultures and walks of life to tap into our ancient wisdom and powerful intuitive strengths in order to enact worldwide change. Women are powerful creatures with the innate ability to create life within our wombs. This is where we connect to the earth and through our wombs, we can connect to our ancestral power as creators of life.
Special guests included Shifu Shi Yanfan, Abbot of the Los Angeles Shaolin Temple, author and motivational speaker Lisa Haisha, International peacemaker, the Reverend Patrick McCollum and his new associate Yiuvany Aguilar Onofre.
Sue Wong truly captures and embodies through her work, her mantra of Beauty. Magic. Transformation. It is the Eternal Feminine Goddess energy that Sue Wong aspires to honor in every woman, creating beauty and sorcery that both enchants as it empowers, leaving a trail of wistful romantics speechless in its wake…
​She has dressed countless celebrities including Anne Hathaway, Jessica Biel, Minnie Driver, Tyra Banks and Taylor Swift. She continues to be the proven Alchemist, now expanding her artistic canvas into design modalities for Fashion, Home, Lifestyle, and Interiors.
As part of the festivities, Sue Wong was honored at the event, where they played an incredible Life Journey video created by filmmaker Stefano Milla.
Watch the Sue Wong Life Journey video on vimeo here:
https://vimeo.com/388754464/6731efe42c?fbclid=IwAR0qykQ-fow_6JhhdpWANVUbYb82Y8WXgGiEXKduXuUg9Qb5uSq-UQdn_7s
Sponsors for the Awake Your Inner Body event honoring Sue Wong included Medicine with Words, Rock Paradise, Ying and Ernie Carswell Real Estate.
The official website for Awake Your Inner Body may be found here:
https://awakeyourinnerbody.com/
Media Contact
Company Name: World Star PR
Contact Person: Jimmy Star
Email: Send Email
Phone: 631-506-6600
Country: United States
Website: https://www.facebook.com/WorldStarPR/