Minnal NFT enters OpenSea Marketplace and announces next celebrity card for actress Megha Akash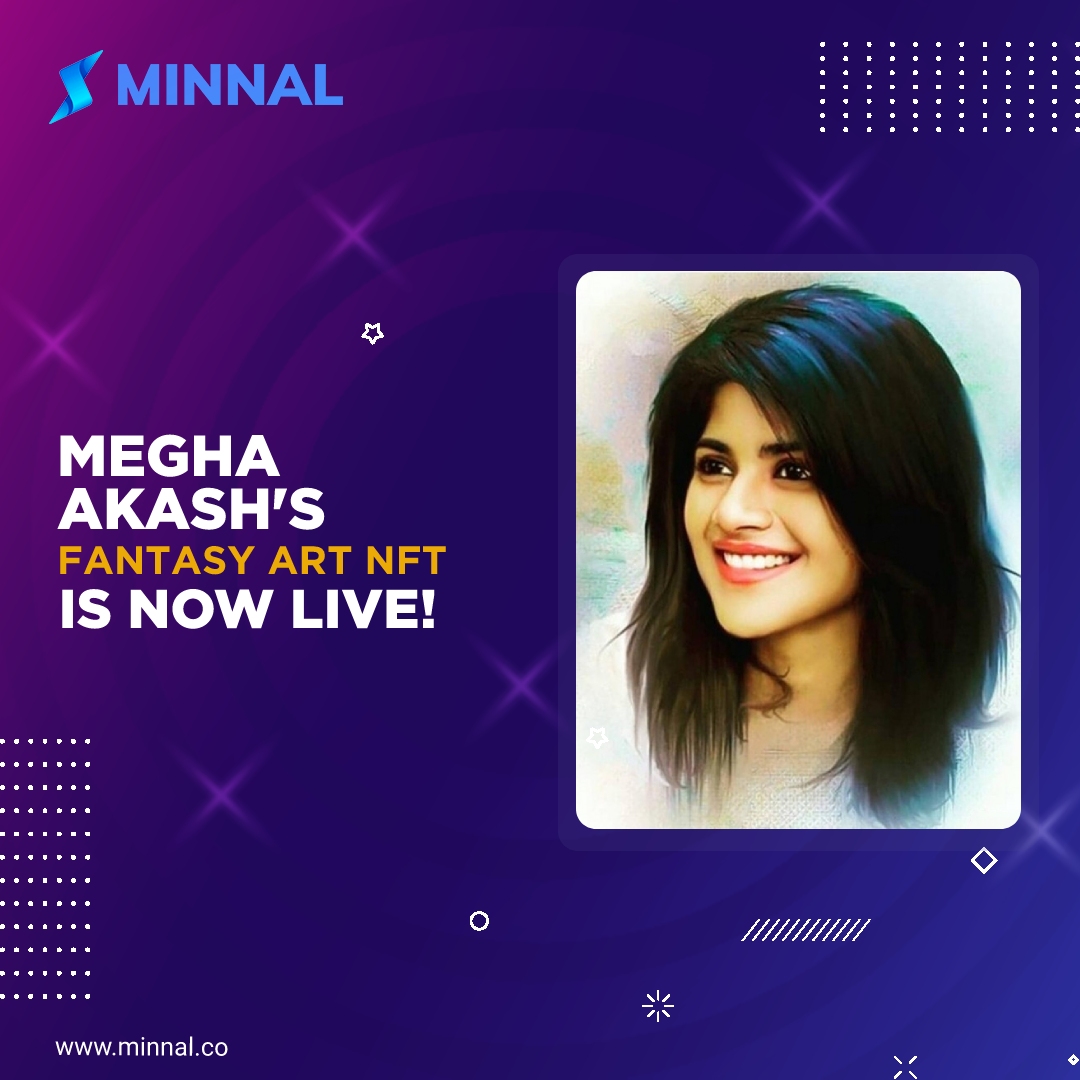 "Everything is Possible, Especially the Impossible!" – C R Venkatesh
Minnal NFT Enters OpenSea Marketplace
Minnal NFT, the privileged celebrity NFT platform is proud to announce the entry of Opensea Marketplace, a leading NFT marketplace. The Minnal NFT platform provides fans with a unique opportunity to own limited edition, officially licensed collectibles featuring their favorite celebrities.
Minnal NFT has been a game changer in the world of NFTs and collectibles, offering fans a unique way to connect with their favorite celebrities. Their entry into the OpenSea marketplace will bring a new level of excitement and engagement to the world of NFTs.
Megha Akash Fantasy NFT: A Rare Piece of the Actress's Legacy
Minnal, the Tamil Nadu-based NFT platform, is all set to launch NFTs of another popular South Indian actor, Megha Akash. The platform, which aims to offer fans a unique opportunity to own a digital collectible of their favourite stars, has tied up with several celebrities to provide fans with exclusive experiences.
The Megha Akash NFT card is a limited edition collection, with 40 Fantasy NFT arts and two 3D NFT cards available for purchase. This exclusivity makes it a rare and highly coveted addition to any collection, especially for fans of Megha Akash and South Indian Cinema.
The Megha Akash Fantasy NFT and 3D NFT Card will be available for purchase on OpenSea starting March 21, 2023. Don't miss this chance to own a piece of Megha Akash's unique NFT collections.
Minnal's CEO, Mr Venkatesh C R, said, "We are thrilled to welcome Megha Akash to our platform, building upon the success of Arya NFT! Her immense talent and immense popularity make her the ideal addition to our platform, and we are sure her fans will be ecstatic to own her NFTs!"
In addition to owning NFTs, fans who purchase or win them by auction will also have access to a range of exclusive privileges, such as dining with the stars, visiting film sets, and receiving passes for big-ticket events and films.
Wait, There's More!
Minnal also provides a space for fans to connect with each other and share their passion for their favorite celebrities and we are thrilled to see the impact it will have on the industry. Fans of Megha Akash and NFT collectors alike are sure to be excited about this exciting new offering.
For more information on Minnal NFT and the Megha Akash Fantasy NFT art and 3D NFT Card, please visit the Minnal.co Follow Minnal NFT on social media for updates on new celebrity NFT releases and more.
Media Contact
Company Name: Minnal
Contact Person: Venkatesh CR
Email: Send Email
Country: India
Website: https://minnal.co/